Fast Fedora is the personal blog of Trevor Lohrbeer, CEO and Co-Founder of Lab Escape, covering his interests in analytics, decision-making, professional networking, business and technology.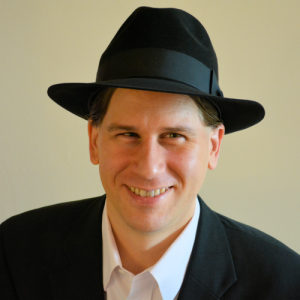 Contact
About Trevor Lohrbeer
Trevor brings over 20 years of technology leadership and development experience to Lab Escape. He is passionate about user experience, extensible architectures and customer success.
Prior to co-founding Lab Escape, in 1999 he co-founded TruePeers.com, one of the first social networks for professionals. Before that he successfully ran SlamBook.com, a consumer home page add-on service, which he sold in 1999. He led web departments at NetManage and Verio, and worked with numerous Silicon Valley start-ups in the early days of the web. Trevor's experience with web application design began at Maximum Information in 1995, after having previously developed testing and analysis software for the Ship and Submarine Navigation Division of the Naval Air Development Center.
Trevor lives in Asheville, North Carolina, where he is active in economic development. In 2005, he co-founded Meet the Geeks, a 501(c)3 non-profit aimed at connecting and growing tech businesses within Western North Carolina. He travels to Boston frequently where he participates in the Boston software and entrepreneur communities.
In his personal life, Trevor swing dances weekly and has done a lot of arts-based work, including writing a travelogue, drawing, and performing with several circuses. From 2001 to 2003, he was a director and co-founder of The ARK, a multidisciplinary community arts center in New Orleans.
About Lab Escape
Lab Escape is a 9 year old enterprise software company that sells heat map data visualization software to large and mid-sized companies to help managers gain quicker and deeper insights into their data.
Lab Escape's products are available for desktop, web and SDK deployments, and can be used either standalone or integrated into internal applications and dashboards. To learn more about Lab Escape's products, please visit the Learning Center, read the blog or download a free trial of Heat Map Explorer.