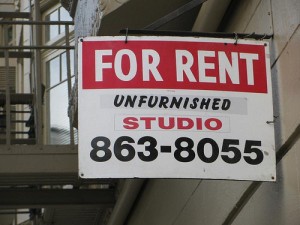 Recently I moved into an apartment after owning a house for seven years. Afterwards, a huge sense of relief came over me. I no longer have to mow a lawn, do repairs on the house or worry about asset depreciation.
When I decided to move out, I did a spreadsheet analyzing my return on investment in owning a house. While owning a house makes sense for some people, it doesn't for me. I don't enjoy working on a house, nor do I need the extra space a house affords me. By owning a house, I incur an opportunity cost for the other things I want to do in my life, such as starting new businesses and deepening my friendships.
To aid others in my situation, my four reasons to rent, not buy are:
More Free Time
Time spent repairing, remodeling and maintaining my house (or managing others to do it) can now be directed toward increasing my income, relaxing and spending time with friends.

Not owning a house means I don't earn equity paying for my residence. But the extra free time allows me to grow the equity in my business at a far greater rate than any mortgage payment would.

Less Stress
Stress from owning a house comes in many forms: worries about the housing market, handling unexpected repairs and maintaining all the stuff you accumulate.

I didn't realize the psychological overhead of owning things until I moved out. Things take up space, need to be cleaned, organized and fixed. Owning a place allowed me to accumulate stuff I never would when renting (like a sensory deprivation tank). Renting forces me to simplify. The lack of permanence changed my perspective–allowing me to focus on what I truly need.

More Mobility
Lack of mobility becomes a tax on your budget and career. With a house, it's harder to pick up and move to a new city, or even a different part of the same city. Without mobility, you may be forced to take a lesser job, or pay higher gas and commute costs when you take a job farther away. With an apartment, I'm more mobile, allowing me to expand my universe of opportunities.
Fewer Costs
Maintenance, repairs and remodeling costs add up. Rental managers estimate about 1% of the home value goes toward these annually. Then you have the cost of storing and maintaining all the tools and equipment you buy for those maintenance, repair and remodeling jobs.

With renting, maintenance becomes someone else's problem, handled with a simple phone call. And the limitations on remodeling have freed me from the time spent planning and improving the house. If I want a better place, I find one and move to it.
That all said, many excellent reasons exist to buy a house. And I may buy one again in the future. But as an entrepreneur who wants to put my energy toward the things that matter to me, home ownership is a distraction. Financially and personally, I am better off renting right now.
What do you think? Would you rather rent or buy?
Credits: The photo used in this article was taken by Steve Damron.