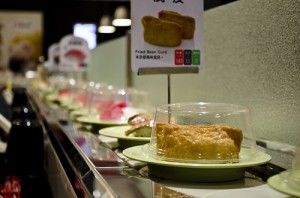 A friend of mine recently bought a house with her husband. It wasn't their ideal house. The kitchen and bathroom hadn't been updated since the seventies. And they weren't ready yet to make an offer—their old house sat on the market. But they had researched and looked at a couple dozen houses and knew this was a rare opportunity. So they pounced.
We often think of house buying as a multiple choice decision, with all our options laid out in front of us. We weigh and evaluate each option, then pick one to make an offer on.
More often, house buying follows a conveyor belt pattern, with options appearing and disappearing continuously. At any given point, we might only have a handful of options we're evaluating. But there are always more options on the horizon, or old options we can re-evaluate, if they're still available.
The decision-making process can go on…forever sometimes. Knowing when to make a decision for a good outcome, or even what a good outcome is, can be tricky.
Read on to learn more about the conveyor belt pattern, dangers to watch out for, and strategies that can help when you find yourself making this type of decision. Continue reading >